---
At Next Step we encourage you to take every opportunity to practice self-care regardless of your age. Choosing to exercise daily, drinking water and giving your body whole-food, free-radical fighting nutrition and by making smart food choices; you are honoring yourself. The whole-food, plant-based nutritional supplements provided by the AIM Companies are the best way to invest in your health and support your daily nutrient intake.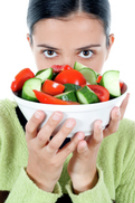 When I decided to change my diet from the Standard American Diet (the S.A.D. diet is approximately 80% acid forming) to an alkaline forming diet (80% of the time) by eating plant based whole foods, I knew that I needed to establish a support system to consistently maintain my alkaline forming food intake.

These whole food supplements provide me with a daily intake of over 9 servings of dark green leafy vegetables that include tremendous antioxidants, vitamins, minerals and Superoxcide Dismutase (SOD) to reduce inflammation, allergies, increase the alkalinity of your blood stream and give you energy to name a few things.
---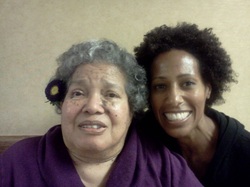 The Elderly and Supplementation
With my mother living in assisted living communities where her meals were prepared for her restaurant style & dessert was an option at every meal, I was able to support her body systems to operate properly by providing her with the AIM products as part of her daily medication management program, even as a diabetic. She daily consumed a minimum of 6 servings of dark green leafy vegetables every day.
The testimony to using these products is that my mother hardly ever got sick!!! I have my own amazing testimony of how using the AIM products have supported my health by helping me to no longer experience asthma, allergies, sinus pressure, eczema, migraine headaches, wacko menstrual cycles, and drop 2 dress sizes within the first four months of using the products. But I know that these amazing results have been supported by changing to a plant-based whole foods diet. These supplements have been key to my consistent looking, feeling, and living well for over the past 11 years.
My mother's testimony is an entirely other type of testimony. She had over the course of the last 9 years of her life lived in communities where she (or should I say "I" ) did not have control over her diet. She lived in communities where dark green leafy vegetables were rare, the nutritional value of the foods that were served were less then adequate and supplementation with nutritional (highly processed) shakes became the norm. Food combinations, limited amounts of enzymes in the foods served and frequency of meal service encouraged indigestion and poor digestion resulting in reflux, irritable bowels, constipation, and the list goes on. My mother was often incontinent, which means she was a prime candidate for Urinary Tract Infections/bladder infections. She did not suffer from any of these common issues that plague most individuals, both young and old throughout our society (besides high blood pressure, diabetes, heart disease - the progression, dementia & a few other health issues). I never allowed them to provide her with the Flu or Pneumonia vaccines and she NEVER got while sick living in these communities.
I am a believer that we can best support our health by controlling our diets. In my mothers case, I could not control her diet (I tried, and then I began learning how important it was for me to practice self-care, so I could best take care of her = attitude & energy levels). Knowing that she received her AIM whole food supplements daily allowed me to live in peace - my compromise...There's No Compromise Here.
- "Put God Made Food into God Made Bodies and You'll Get God Made Health. Put Man Made Food into God Made Bodies and You'll Get Man Made Disease"
- Mary-Ann Shearer
---
The trusted products that supported my own mother and continue to support myself include:


Click on the above link to place your order. Click on the product links below to find out more about each product.
Easily-absorbed vitamins, minerals, antioxidants, chlorophyll, and more can be found in products like AIM Barley Life, and Leaf Greens. Both products have an alkalizing effect on the body, helping to balance the acidifying foods that are prevalent in our culture. The AIMega organic seed oil blend is a powerful source of omega 3 & 6 essential oils that will not contribute to elevated cholesterol levels as all fish oils do.
I recommend AIM's garden of certified vegan, non-GMO, healthy whole foods. This company has consistently produced the highest quality whole food supplements and has maintained their professional integrity over the course of the last 32 years.
To get more information about AIM products
email us
, or to order products online click on the above product links.

---