Who We Are...
Next Step Senior Care Inc. is owned and managed by a professional who has hands-on experience in senior care management and familiarity with all the choices and options available. All team members are experienced family caregivers. We uphold the belief that everyone should practice the art of living well, well into our latter years. Our goal is to connect you to the right care solutions.
We're the company with heart!
---

Jane Mundt, Founder & President


My experience working with and caring for others was introduced to me by my mother, who was a nurse. She would have my siblings and I perform gospel songs to the elderly in Convalescent/Skilled Nursing facilities when we were in grade school. We were called the Pamphile 4, (my four siblings & I). She raised us to consider and have compassion for individuals that are often undervalued and overlooked in our carefree society. My mother, Maud Pamphile, is the inspiration behind this great company.

Between the ages of 18-20 years old, I became a caregiver to my terminally ill father. He was terminal my entire upbringing, so I grew up playing on the grounds and in the halls of the hospitals around the San Francisco Bay Area. So when m

y mother was diagnosed with early onset dementia after the removal of a brain tumor at the age of 59, I was in my 20's thinking "Can you give me at least 20 more years before I have to care for you?". Being a diabetic, it wasn't too long before her care levels exceeded that of her independent living senior apartment, then the traditional assisted living facility. Until she passed in Oct. 2014, I managed her care in skilled nursing and small board and care facilities.

In 2007 my mother suffered from a stroke at the end of my school year. I was a school teacher of ten years and taught fitness classes by night. That summer I spent assisting her recovery at the rehab facility teaching her integrated breath work components. Her recovery was expedited and her dementia deterioration was stalled (no longer progressing, but still present), as noted by the Director of Rehabilitation. With her positive results as proof, I decided that I wanted to retire from my career of ten years as a school teacher and begin to work with the older adult population teaching them breathing exercises that could be paired with all movements to facilitate increased oxygen to the most important muscles and organs of the body.

Today, I teach the integrative breathing fitness class that I developed called the F.I.T. Training program for individuals that live in assisted living, memory care, skilled nursing facilities and private one-to-one session in their homes in person or via Skype. I have also written a successful curriculum to support and enhance memory stimulation for older adults based on the Constructivist Learning Theory modeled after my Master's thesis in Education. For the last nine years of my mother's life I managed her care and supported the other residents and their families as an advocate, a resource and support. I have created support groups, a Family Council advocacy group and helped countless individuals find the RIGHT resources for their distinct situation. Out of my passion for helping families navigate the complex choices associated with caring for loved ones, Next Step Senior Care Inc. was born.

I enjoy spending time in the great outdoors, hiking trails, running races and stand-up paddle boarding and skiing. Pilates is the fitness discipline I love, but I also incorporate running, cycling, and yoga into my life maintenance program. I have a passion for plant based foods and attending concerts and performances.
Janice Bilsley, Business Office Manager

​Like my colleagues on the Next Step team, my life has focused on working with, caring for, and serving others. As a native California resident, I grew up in Orange County in a loving home, where my parents instilled the value of hard work, a good education, as well as the importance of strong family ties. My collective life experiences have established my belief that small gestures of kindness can profoundly contribute to the betterment of a person's day.

I attended California State Universities and received a Bachelor's of Science in Dietetics and Food Administration. Shortly thereafter, I married and was employed until the arrival of my two children. My focus shifted to my family and giving my children the best start possible. My children were homeschooled and I took an active leadership role in our county's 4-H program.

As life went on and my parents aged, I found myself taking a more active role in their healthcare. I supported my mother when my beloved father suffered a massive heart attack, followed by another a month later which took his life. My mother had never worked outside the home and was devastated and bewildered at the loss of my dad. Following the loss of my father, my mom came to live with my family. As her health and mental capabilities declined, I experienced how difficult and overwhelming it is to know what to do for an aging loved one. Jane and I had our mom's living in the same facility, that is how we met. Our purpose became to support their senior living community by making it a great place to live/work/visit. We started up a Family Council in which we collectively advocated for the residents of the community, the family caregivers, and the staffed caregivers. I share her compassion and willingness to advocate for the elderly. I was delighted when she asked me to join the Next Step team.

Today, as Business Manager, I support the Next Step team with accounting and office support. My skill set is in organizational development and compassion. It is an honor to work with a team that strives to make a positive impact in the lives of seniors.
Outside of work, I enjoy walking my dog, time with my family and friends, cooking, and crafts.
Katy Olson, Director of Sales & Marketing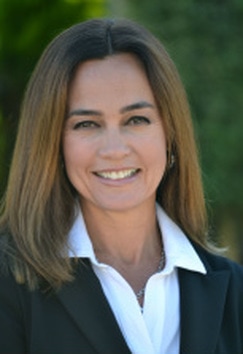 As a USC graduate in Communication Arts & Sciences, I have spent the majority of my career as a sales and marketing manager in the hospitality industry. I enjoy meeting new people and working with others. My most recent position in a faith-based ministry has allowed me to reach people on a deeper, more interpersonal level as a support and resource that I find extremely gratifying. This has changed my perspective on what type of workplace fulfillment I desire to attain and has led me to join the team at Next Step Senior Care Inc.

In the last few years I have had the opportunity to help with the care of my aging parents and also assist an elderly family member who has suffered partial loss of vision and mental abilities due to a stroke. These experiences have developed within me a sense of compassion for the challenges that one may face mentally and physically as they mature. They have also provided me with a new found sense of empathy for the family members that are taking on a new role as caregivers.

Being able to provide help and comfort for the elderly is very important to me. My decision to work with the senior community is based upon the growing need for services, accommodations, dignity and proper care. I long to make a difference in the lives of the people we are blessed to work with.
Gail Hockerman, Business/Data Analyst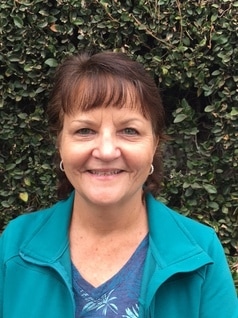 ​I've always been a person who enjoys analyzing information. My mother said that I asked the most questions of all my other 3 siblings put together!! Guess I was born to be a data analyst. After spending several years working in a high level corporate position as a Business/Data Analyst, I retired early to spend time supporting my son's final 2 years in high school before he went off to college. Once I became an empty-nester, I joined Next Step Senior Care Inc to help manage their data so the rest of the team could spend more time providing service to our clients and our providers.

Over the course of the last several years I have stepped into the role of caregiver for both my brother and my father, who is 93 years old and has been living on his own and driving until recently. As my siblings and I have been increasing our support of our dad, we recently moved him into an assisted living facility.
​
​There is not a lot out there that prepares you to take on the role of walking with someone through sickness, dementia and a loss of independence. It is especially challenging when it's an aging parent. The team at Next Step has been a tremendous blessing to me during this difficult time. I am pleased to be a part of this team as Data Analyst that allows the other team members to focus on their roles of administration, compassion and guiding families through their time of transitioning their loved ones.

In my free time, I enjoy aerobic walking, reading and 'dating' my husband with weekly fun activities together. I also enjoy keeping up with my one and only son (a true gift from God) who is attending Baylor University in Waco, TX.
---