Next Step did all the leg work for us...

We are very happy with the help we received through the services of NSSC Inc. The special home they found for our Mom has given us great peace of mind. It is through their personal services that the ideal location was selected. Being out of state made finding the "right" place almost an impossibility. NSSC Inc. did all the leg work for us. We are very satisfied and our Mom has a beautiful home with the BEST of care.

–

Mike & Cheryl R.

Resources available...

I think for both my sister and me, the first thing was just knowing that we were not alone, that our experiences were not necessarily an anomaly, that we really were a part of a larger community of people going through many of the same issues as us. There were resources available to us and what appeared to be the only option for us was not correct; there were more options available.

–

Shirley B.

Complete peace of mind...

If you have any parents that are aging, you know that it becomes stressful and what Next Step did for me was to take that completely off my mind. I have complete peace of mind now. They found a home for my mother that is beautiful and cozy and I am able to visit her without the stress of worry because I know she is completely taken care of.

–

Melanie L.

A quality home...

You definitely made the last few years of mom's life, by directing us and getting us in touch with a quality home in our area. It was the best thing that we could have asked for and I'm so extremely thankful. How wonderful that was for her, especially after having not-so-great an experience in the previous home.

–

Jeff G.

What to look for...

Thank you again for your assistance. You helped us to know what to look for in a facility, and my grandmother was someplace nice and cheerful for her final days. My family greatly appreciates all you did. If I know anyone looking for your services, I will definitely refer you. – David M.

Viable options...

What a day! Thank you so much for taking me to see truly viable options. I literally had 4 in the running and one property is very promising. I am going to take my mom back tomorrow.  Thanks for the advice and support. I can't express how much your guidance and effort has helped. – Marla K.

​

Easier decision...

​I just wanted to reiterate my gratefulness for your assistance today. I never could have gotten this done without you and was not looking forward to calling 1 million people and trying to see too many places and not having the questions to ask etc. I can't even tell you how deep my relief is and how easy it was to decide when I walked into the right place. Thank you for taking into consideration every aspect of what I want for my mom from the financial to the food to the atmosphere of the home. Thank you for having the wisdom to show me different levels of homes as in the end, having seen them all I knew almost instantly that my search was over! – Diane R.

I.C.E. Binder is a valuable tool...

First, let me thank you for your care for my Mom over these last several years. You provided such a loving approach to me and my first experience with you all and that extended to Mom when she relocated here. Also the 'natural style' style birdhouse is just precious! Thanks for thinking of how it represented some 'patio moments' of enjoyment for her. And the I.C.E. notebook is a wonderful, valuable tool. My thanks for the gift of this important organizational structure. You all ROCK!! -- Linda

You truly are the '

Company with Heart'

! Thank you for such a sweet birthday gift and what a surprise! It will always remind me of "new life" in the spring time and in Jesus. May the Lord bless your business and all that you put your hand to do! – Donna H.

I feel better after each F.I.T class...

This class helps with breathing. I am more conscious of my breathing, I take deeper breaths, instead of shallow breaths.

– Bev N., age 101

​

My body moves easier. I feel energized.

–

Margaret S., age 88

This is one of my most enjoyable classes, I hate exercise but I look forward to this class.

–

Don D.,

​age 82

My toes and feet have been burning. Since I started this class, I can feel my feet.

– Mary S., age 91


If I didn't have the training you have given us, I would not have survived my first bout with pneum

onia. It saved my life, I knew how to focus on breathing fully and deeply.

– Bob B., age 88

sTestimony from Assisted Living staff:

The resident's level of happiness from attending this class is positive. They feel energized and emotionally stronger by being apart of the exercise community. These residents are less likely to need frequent assistance in performing their normal routines.

Catherine B., Activity Coordinator, The Fountains at Sea Bluffs

Testimony from Assisted Living staff:

We've noticed even our hospice patients request to attend and benefit from this class." "I would strongly recommend this class to any individual who is suffering from Alzheimer/Dementia.

Ermi M.,

Extended Care Manager

More raves....

Thank you so much for your support, you are such a blessing. Next Step was so instrumental at such a strategic point in mom's care for us. With your guidance and organizational support, we have been able to keep mom at home w/24/7 care and a plan in place that gives us all peace of mind. I know that you have been a blessing for the other people that I recommend your company to as well.

–

Steve D.

Thank you, Jane. Because of you, we had a Do Not Resuscitate order in place. The paramedics later said that if we hadn't had this document in place to hand them, my husband would have been placed on a ventilator for who knows how long. Nobody wants to have these difficult conversations, but I'm glad we did with Jane's guidance. It is important to do so early, because the disease process will take your opportunity away.

–

Ann M.

I have to compliment you on the newsletters, you always do such an amazing job on them! I love the positive content and how you are always showing how much our seniors still have to experience and contribute within society! – Kim J.

​

There are probably several entities out there providing this type of service, but none that take such a personal approach...

– Toni M.

I was at my wits end and found no guidelines to help me make good choices for my mom. Jane was the first agent to actually get to know the needs of my mom. No other agent personally visited the board and care homes with me. – Joanne L.

THANK

you for helping our dear Uncle Jim find his final home and for loving on him with visits. He has even put on a few pounds now that someone else is doing the cooking! It blessed my heart when he called to tell me the two of you were coming to visit.

–

Jen M.

Thank you for the knowledgeable, professional and very caring way you dealt with us during the placement of my mother in a home situation which was much more accommodating to her current needs. We would enthusiastically recommend your services to anyone in need of the same guidance.

– Alex L.

We want to express our deepest gratitude for your heartfelt assistance and efficiency in helping us find the perfect care home for my husband. My daughter and entire family are very happy with the change. He is doing very well and has improved greatly since being under the care of Josie and staff. He has adapted quickly and bonded well with his caregivers. God Bless you Jane! – Sharon A. & Sharie
A solid foundation to make the best decision possible...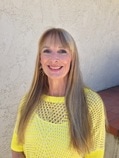 ​
I found myself in a difficult situation when the large assisted care living facility my mother was in was not providing the care she needed as her health was starting to decline. Next Step did not just send me a list of homes and leave it at that, like other agencies do. They searched for the right homes for my mother's specific needs and actually spent the day with me visiting homes. What was remarkable is that they educated me. What exactly I should be paying attention to, what questions to ask, etc. I didn't realize there was so much to know! Next Step set a solid foundation for me to make the best decision possible. – Paula Y.
---
Join the Conversation
Like Us on Facebook, Follow us on Twitter, Subscribe to our Blog "Stepping Stones"